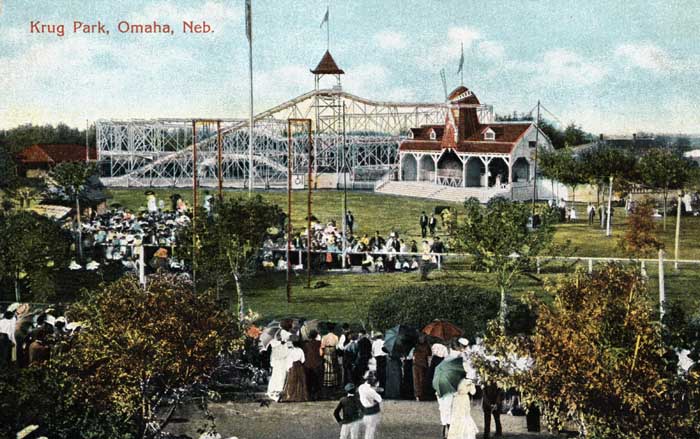 The Big Dipper roller coaster at Krug Park, Omaha NE
Krug Park Roller Coaster Tragedy - Omaha 1930
Omaha's first amusement park opened to much fanfare at the turn of the 20th century, and closed 40 years later after tragedy struck the park. It is perhaps most infamous as the site of the United States' worst roller coaster accident at the time.
Charles Tietz, an early Omaha German-American pioneer, founded the park in 1895. In 1902 the Frederick Krug Brewing Company bought it and ran it as Krug Park, a beer garden with amusement rides.
Krug had big plans for the park. As soon as he controlled it, he began a series of expansions to make it, what he called, "a complete amusement park." Advertisements referred to Krug Park as "Omaha's Polite Resort," and it included a tunnel of love, an ice cream parlor, beer gardens and a hot air balloon. Families would spend entire afternoons at the park and dancers danced nightly in the dance pavilion.
In 1918, a swimming pool was completed along with a two-story bathhouse and a waterfall and wave machine. The water amusements complemented the park and the whole business thrived.
On July 24, 1930, the park was hosting an event swarming with neighborhood kids when tragedy struck. According to people who were there that afternoon, the Cudahy family had paid for a free day at Krug Park. Shortly after 6 p.m., a bolt worked loose on the "Big Dipper", the park's roller coaster, and four cars filled with 23 children and teenagers plunged to the ground. Four people were killed and 17 were injured. Soon after, the City Council passed an ordinance banning roller coasters in the city of Omaha.
Krug Park declined afterwards, and in 1940 the park was closed and the rides were dismantled. It was landscaped into a traditional style park in 1955. It has been renamed Gallagher Park, and is a public park with a swimming pool.

The first Nebraska Klavern was founded in Omaha in 1921. By the end of the year, there were around 24 chapters in the state with an estimated membership of 1,100. By 1923, the Atlanta headquarters of the KKK claimed 45,000 members in the state. The Lincoln Star reported that the Klan was "active in Lincoln, Omaha, Fremont, York, Grand Island, Hastings, North Platte and Scottsbluff."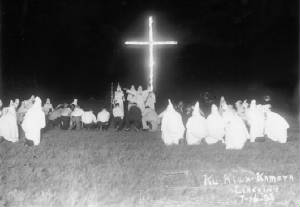 Ku Klux Klan rally outside of Lincoln, Nebraska, July 16, 1923, by L. W. Cook. Source - Art Kuhr Collection.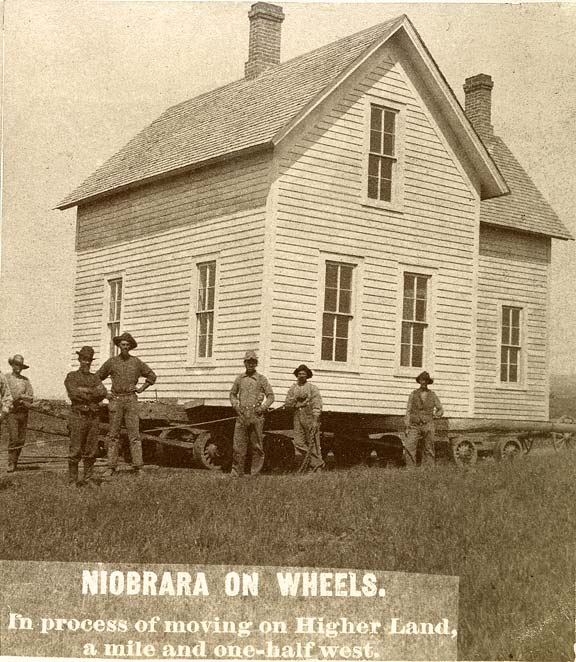 NIOBRARA- The town that wouldn't give up
The town of Niobrara was established in 1857 along the Missouri river, about a mile southeast of its confluence with the Niobrara river. In March 1881 an ice jam flooded the town with three to six feet of water. By April the town had been flooded three times. Teamsters, armed with house jacks, winches and capstans, block-and-tackles, oxen, mules, and horses moved Niobrara, building by building, to the benchland a mile and a half to the southwest. Although moving an entire town seems remarkable, Niobrara was moved again in the 1970s when a rising water table, caused by the Gavins Point Dam, threatened the town. The third, and current, town of Niobrara was dedicated on July 4, 1977.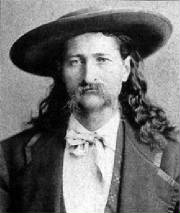 Wild Bill Hickok
ROCK CREEK 1861
In 1861, the Overland Stage company hired Horace Wellman to mange the stage station and a 23 year old man as a stable hand. The name of the stable hand was JAMES HICKOK. Dave Mc Canles thought he had a funny look and that his nose almost touched his upper lip. He nicknamed him "Duck Bill." The name "Bill" stuck.
After a while, Dave McCanles became upset with the Overland Stage Co., they had only paid their down payment. He had received no more money from them according to the payment schedule that was set up.
On July 12, 1861, he went to the station (his old cabin) with a cousin James Wood, his son Monroe and a friend, James Gordon. Wood and Gordon would wait outside. McCanles knocked on the door and Mrs. Wellman answered. Mrs. Wellman said her husband would not come out. McCanles demanded money or he would take his old property back by force. McCanles said Horace Wellman would either come out or he would come in and drag him out. Just then, Hickok showed up and went inside. Then McCanles entered and stood by the door. Hickok went into the bedroom with Horace, which was separated by a curtain partition. A certain action by Hickok inside caught McCanles attention. McCanles wasn't sure what Hickok was doing, but it was suspicious. He called for Hickok to come out, if he wanted to fight, they would fight right now.
Appparently, Hickok realized he and Horace would be no match for big, strong McCanles. Hickok grabbed the rifle and fired through the curtain, hitting Mc Canles in the heart. Ironically, the gun that killed him was his own from North Carolina, he had left it for them to protect the station with.
Wood and Gordon heard the shot and came running. Then Hickok stepped into the doorway and fired twice at each of them. Wood was severely wounded and staggered around the corner of the cabin and fell. Gordon was not wounded as bad, and ran for the trees along the creek. Just then Wellman came out with a garden Hoe in his hand and walked around the corner of the cabin and bashed Wood's head in. Then he turned toward Monroe (McCanles son). Monroe, who had stood paralyzed with shock during the whole incident, then instinctively took off running. The young boy easily outran the older man and he ran for home. The whole time Mrs. Wellman had stood in the doorway yelling, "Kill them all."
Hickok, Wellman and a stock tender named Doc Brink, headed for the creek. Brink had his shotgun with him. The located Gordon in the trees and used the gun to kill him.
Mrs. McCanles sent out word to Dave McCanles brother James in Johnson County. He came quickly and stopped in Beatrice and found the sheriff, who swore out warrants for Hickok, Wellmn and Brinks. The three were arrested and sent to Beatrice for trial. Beause of Monroe McCanles young age, he was not allowed at the trial, even though he was a key witness. The jury found the three innocent of self defence, and they were set free. As it happened, James B. Hickok was turned loose to become one of the most notoriuos gunmen in the west.

Nuclear Madness--Photo Page of Cold War Era Nebraska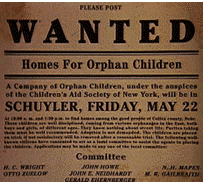 Nebraskan Communist Revolt of the 1930's

The Haunstine Hanging: The Only Legal Hanging in Custer County, Nebraska

Omaha's First Lynching- 1891
Joe Coe, also known as George Smith, was a 50-year-old African-American railroad porter who was lynched by a mob on October 8, 1891. He was accused of raping a 14-year-old. Coe had an alibi and witnesses attesting to his innocence. Because he had been convicted of rape several years before in neighboring Council Bluffs, the mob decided he was guilty of this event. A crowd of 10,000 gathered for the lynching. Seven men were arrested for the crime, including the chief of police and a major businessman; however, after a mob gathered outside of the jail and threatened to destroy it in order to "liberate" the suspects, each of them were freed, and nobody was ever brought to trial for the lynching.

**WARNING** Graphic Photos
Click here to read about the 1919 Omaha Lynching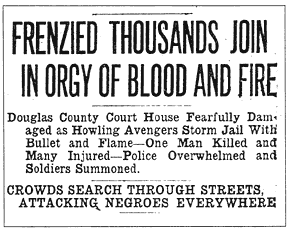 Headline in the Omaha World-Herald, September 29, 1919


NEBRASKA EARTHQUAKE HISTORY
April 24, 1867 The first significant earthquake recorded in Nebraska occurred in 1867, the year that statehood was achieved. The tremor occurred on April 24, and was apparently centered near Lawrence, Kansas. It affected an area estimated at 780,000 square kilometers including much of Nebraska. Since 1867, at least seven earthquakes of intensity V or greater have originated within Nebraska's boundaries. Several strong earthquakes centered in neighboring States have also been felt over limited portions of Nebraska. None of these caused damage.
November 15, 1877 Probably the strongest earthquake in Nebraska history occurred on Nov 15, 1877. There were two shocks 45 minutes apart; the second was the strongest. At North Platte the shock was reported to have lasted 40 seconds and intensity VII effects were noted. Buildings rocked at Lincoln, and walls were damaged at Columbus. The shock was strongly felt at Omaha. Cracked walls were reported at Sioux City, Iowa. The total felt area covered approximately 360,000 square kilometers including most of Nebraska and portions of Iowa, Kansas, the Dakotas, and northwestern Missouri.
July 28, 1902 A moderate earthquake (intensity V) occurred near Battle Creek in northeastern Nebraska. The limited reports available indicate that this shock was felt at Yankton, South Dakota, and at a number of places in western Iowa. No damage was noted, although the tremor was reported ``sufficient to rattle dishes and shake bell towers'' at several points.
February 26, 1910 Several small earthquakes shook houses (intensity IV-V) in Columbus, Nebraska, on February 26, 1910. The shocks were apparently felt in the local area only.
July 30, 1934 A strong earthquake centered in Dawes County, in the Nebraska Panhandle, affected a total area of about 60,000 square kilometers in Nebraska, South Dakota, and Wyoming. The tremor damaged a few chimneys at Chadron, Nebraska (intensity VI). In addition, some plaster fell and dishes and canned goods were thrown from shelves and cupboards. The shock was reported felt at about 125 places, including Sterling, Colorado, about 240 kilometers distant.
March 1, 1935 Two earthquakes, 4 minutes apart, the first strong, the second weak, shook the area near Tecumseh and adjacent portions of Iowa, Kansas, and Missouri on March 1, 1935. At Tecumseh some chimneys were cracked and a few collapsed (intensity VI). A few windows were also broken and cracks appeared in plaster and stone walls. Some damage also occurred at Humboldt, Pawnee City, Peru, Shubert, Stella, and St. Marys, Nebraska, and at Riverton, Iowa. The total felt area covered approximately 130,000 square kilometers.
March 28, 1964 About 233,000 square kilometers of western Nebraska, South Dakota, and border areas of Montana and Wyoming were jolted by a magnitude 5.1 earthquake shortly after 3 AM, March 28, 1964. Six hours earlier, a mild shock centered near Van Tassell, Wyoming, had been felt over a small portion of the same area. The early morning shock of March 28th caused many cracks in a road about 16 kilometers south of Merriman, Nebraska. Some steep banks along the Niobrara River tumbled (intensity VII). Plaster fell at Rushville, and part of a chimney toppled at Alliance. Slight damage was also reported at Martin and Deadwood, South Dakota. Broken goods in homes and stores were reported from various towns. The press reported that this shock was felt as far north as Alzada, Montana.
October 15, 1972 A magnitude 3.7 earthquake occurred in the north-central part of Nebraska on October 15, 1972. Intensity V effects were reported at Bassett but no damage occurred. The earthquake was also felt at Ainsworth and Newport.